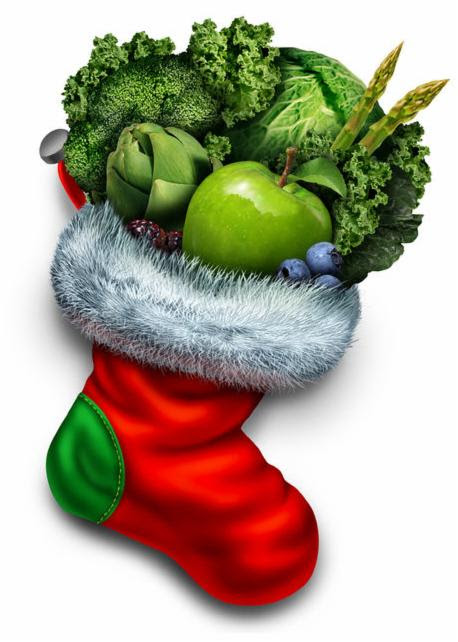 Over the past several days, I've shared with you three healthy holiday lessons that I thought you would benefit from. These are inspired by my Merry & Light Holiday challengers, meaning these are actual lessons they have been learning over the past few weeks.
Today, I bring you Lesson #3, as well as a bonus "and then some" lesson, Lesson #4. Enjoy!
LESSON #3: Stay positive when you encounter a setback
One challenger caught the flu immediately as we started the challenge. What a bummer, right? It sure was. We all felt for her. She had great intentions to have a strong holiday challenge and meet all of her "Healthy Daily Actions" and then she gets hit with the flu.
I'm going to sound cliché, but it's really the only response: That's life. It happens. I learned early on in my life that life wasn't fair. Bad things and unfortunate events are going to happen. I understand that getting the flu at the start of a holiday challenge isn't the worst problem in the world, but it's an example of how life throws us curveballs when we least expect it. My challenger could thrown in the towel and quit the challenge entirely. She could have said, "Well, I guess it wasn't meant to be this time."
But instead, she rolled up her sleeves and… rested. That's right. As much as she wanted to fulfill her "Healthy Daily Actions", she simply couldn't. She could have mustered up a little strength to take a walk to receive her "star" for the day, but she chose to rest up instead.
I told her it was a wise choice. It's important to listen to our bodies. There's a great saying: "If you listen to your body when it whispers, you won't have to hear it scream."
This challenger listened to her body. She stayed in bed and stayed hydrated. If she tried to get up and earn her "star", it may have set her back a few more days. Again, I believe she made a wise choice. Now she can recover quicker and get back in action with the holiday challenge.
What I found most inspiring about this certain challenger is that while she could have thrown her hands up and quit altogether, she CHOSE to stay positive.
There are several things that will get in the way for you this holiday season. You may encounter various setbacks and unexpected challenges. I encourage you to also stay positive and realize that this setback is simply a test in the process of who you're becoming, on the way to where you're going.
And then some…
LESSON #4: Create a Healthy Holiday Bucket List
I couldn't leave you with a "That's life, deal with it" Lesson, now could I?!
Where would my holiday spirit be?!
So, I'm leaving you with something fun that we're also doing in the Merry & Light Holiday Challenge.
I asked each challenger to create a "Healthy Holiday Bucket List" of up to 10 fun things they want to do this holiday season. The goal was to "check off" all of their "Bucket List" items before the end of the challenge.
They came up with all sorts of fun things like:
Stop waiting until I lose 20 pounds before I buy a holiday dress (something she'd been putting off every year because her body "wasn't ready") – She bought the dress and in our challenge group posted a beautiful picture of herself in her new dress with a big beaming smile on her face
Go get a massage
Go to a Messiah sing-a-long
Get a pedicure
Finish that book on my bedside table
Have a ladies night out with friends
Find 3 new exercise classes for the new year
Go see Christmas lights
Order greeting cards with photographs of pictures taken all year and send to friends
Those are a few of the "Healthy Holiday Bucket List" items my challengers came up with. Now it's YOUR turn!
Remember, it doesn't have to be 10 things; it can just be one or two things you really want to do this holiday season. These things should be fun and you look forward to doing them.
There you have it. I hope that the four lessons I've shared with you over the past several days have been helpful and maybe inspiring to you.
If they've been either, even just a little, I'm happy and thank you for reading.
Have a healthy and happy holiday season!